Sterling Family Papers, Mss 029
Dublin Core
Title
Sterling Family Papers, Mss 029
Description
The A.M. Sterling Company was a general merchandise firm in Ronan, Montana. This collection contains A. M. Sterling Company correspondence, financial, legal, promotional, and photographic records as well as a small sequence of documents Robert T. Sterling collected through his involvement with Ronan, Montana, civic and religious organizations.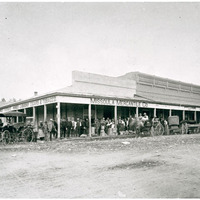 Missoula Mercantile Company building. People posing for photograph in front of building.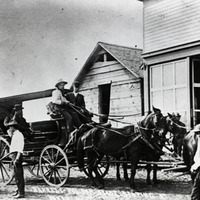 Stage of the Ravalli-Polson run in front of the A.M. Sterling Company store in Ronan, Montana.
Social Bookmarking