John E. Dunn Photographs, Mss 361
Dublin Core
Title
John E. Dunn Photographs, Mss 361
Description
This collection consists of photographic images of Missoula and other western Montana locations from the first two decades of the 20th Century. These images capture the Dunn family and friends; Missoula homes, businesses, and neighborhoods; as well as a few images of western Montana landscapes and towns.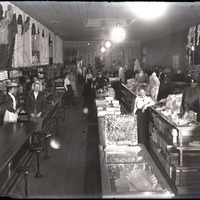 Interior view of what is probably the women's clothing section of the Missoula Mercantile Company. Montana.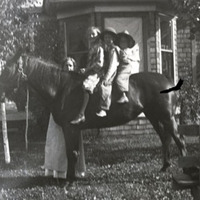 Edith Dunn and the Dunn children on a horse at the Dunn residence. Missoula, Montana.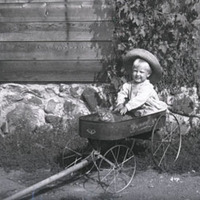 Child seated in wagon with a cat. Probably in Missoula, Montana.
Social Bookmarking