The University of Montana Histories Collection, Mss 605
Dublin Core
Title
The University of Montana Histories Collection, Mss 605
Description
The collection contains an assortment of histories, in the form of writings and newspaper clippings, about The University of Montana. It appears that some of the histories were written by students in Dean A. L. Stone's journalism classes during the 1920s. The materials include general historical information about The University of Montana, information about faculty members, presidents, students, student traditions and organizations, departments and schools, buildings, campus landmarks, finances, athletics, and more.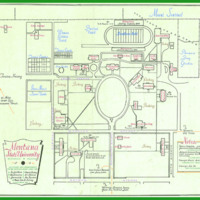 Map of the University of Montana-Missoula campus.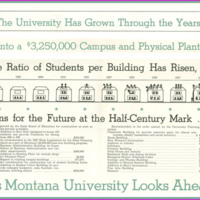 Pamphlet promoting the university and building expansion.

Social Bookmarking