Linebarger Family Papers, Mss 281
Dublin Core
Title
Linebarger Family Papers, Mss 281
Description
This collection includes a broad range of correspondence and informal financial records for David H. Linebarger from 1877 through 1909; correspondence and laundry account records for Dora Linebarger from 1908 up to 1930; minimal correspondence, an autograph album and a document for Walter L. Linebarger; an autograph album belonging to Maud Linebarger; a recipe and general notebook for Della Meyers; W.P.A. documents and correspondence regarding Elmer C. Linebarger's work as a farmer, commodities clerk, and finally as an employee of the War Department with a time span from 1935 through 1945; and a wide range of photographs likely from at least 1875 through 1910, most of which are unlabeled.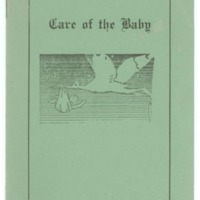 Care of the Baby booklet.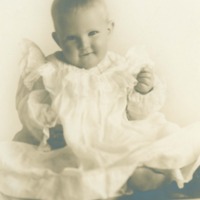 Seated baby in ruffled christening gown.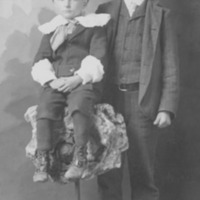 Studio photograph of two boys, smaller boy with ruffled cuffs and collar.
Social Bookmarking