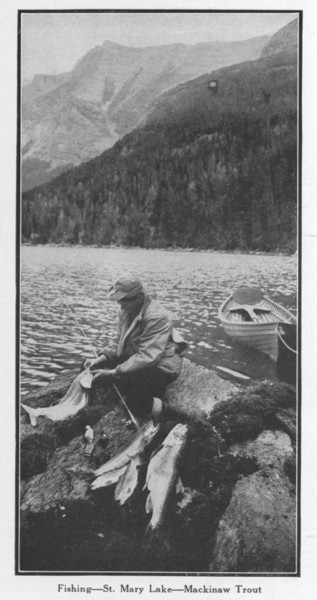 Dublin Core
Title
Glacier National Park, page 28.
Subject
Glacier National Park Montana Description and travel.
Description
Tourist guide to Glacier National Park.
Source
Digitized on 6/28/2010 using a Bookeye 3 scanner at 400 PPI, 24 bit RGB. Web-viewable images created from master TIFF using Photoshop CS.
Publisher
Chicago, Illinois: Great Northern Railway
Contributor
Great Northern Railway
Rights
Copyright to this collection is held by the Maureen and Mike Mansfield Library, The University of Montana-Missoula. This image may also be protected by copyright. Permission may be required for use. For further information please contact Archives and Special Collections.
Still Image Item Type Metadata
Library Call Number
978.652 G5413
Physical Dimensions
4 x 7"
Social Bookmarking
Image Viewer
Click below to view an image using the Zoom.it viewer.
Geolocation